How Can Remote Therapy Help?
Remote therapy (also called teletherapy is provided by phone or video sessions similar to Zoom but HIPAA compliant) became a lot more popular during the pandemic but I have been providing remote sessions with my clients for many years and I continue to offer it now. Remote sessions allow me to provide my experience to people who live too far from Northbrook to travel to my office, as well as for people who  just prefer the convenience of having support and counseling in their own home, office or other location.
Here are some questions I am frequently asked about Remote Therapy.
What Issues Can be Helped by Remote Therapy?
All the issues I typically help people with:
Stress management and navigating life transitions
Therapy provides a means of helping you gain a different perspective and insight about what you are experiencing and Cognitive Therapy (CBT) gives you the tools to manage overwhelming emotions.
The important thing at the moment is that you are carving out some time to look after your own mental health. During times of stress, you are more able to deal with your own stress or issues with your family or spouse, if you take time for your own self-care.
Is Remote Therapy Confidential & Private?
Yes! I conduct remote sessions from my home office which is in separate area from the rest of my family so no one can overhear or interrupt our sessions. When we are no longer sheltering in place, I also conduct remote sessions from my Northbrook office.
I use a HIPAA compliant video conferencing platform that can work on wifi or cellular data which means it enables my clients to find a way to talk to me in whatever way they can, whether it is a place in their house where they won't be disturbed (I don't mind if the only place you can get a bit of privacy at the moment is in your bathroom or closet!) or they sit in their car in their garage or parking lot or go out for a walk.
Is Remote Therapy Covered By Insurance?
Although there are some variations depending what policy you have, most healthcare insurance plans provide coverage for teletherapy in the same way they cover in-office therapy.  I am out of network with all insurance companies and you can read more about my fees and how out of network insurance works, including questions to ask your insurance company before you start therapy on this page Dr. Allen's Fees and Out of Network Insurance.
Is Remote Therapy As Good As In Office Therapy?
Yes! The American Psychological Association (APA) published an article stating that research demonstrates that psychotherapy delivered via the phone is as effective as the care delivered in person. A review of 13 studies found significant reductions in symptoms of anxiety and depression when therapy was provided via telephone (Coughtrey and Pistrang, 2018) and the World Journal of Psychiatry concluded that there is a large evidence base that supports teletherapy being as effective as in office therapy.
How Do Remote Sessions Actually Work?
Head over to my website page all about remote counseling to read the practical information about the video platform and the forms that need to be completed before our first appointment Dr. Sarah Allen Teletherapy page. I have been conducting therapy remotely for many years with clients who live too far away to come to my Northbrook office or for their convenience i.e. someone has a new baby. During the pandemic I am only providing remote sessions until it is safe to meet in person again.
I want you to know that you are not alone in how you are feeling, and I am still here to help!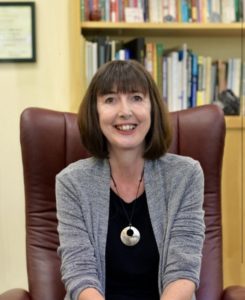 Dr. Sarah Allen has 25 years of experiencing providing therapy to individuals and couples, adults and teens. If you would like to read more about her areas of specialty and training visit her bio page.
If you have any questions at all, please contact her on the form below or by calling 847 791-7722.