Here are my top 10 most viewed blog posts about Anxiety and Worrying and rather than having to search though all my blogs, or only see the most recent ones, I thought it would be helpful to put them in one post. I hope you find them useful! If you have any questions after reading any of them please don't hesitate to contact me on the form at the bottom of the page.
Recent brain research shows we can retrain our brains to reduce anxiety and worrying. This post discusses how Cognitive Behavioral Therapy (CBT) can increase brain neuroplasticity and suggests how you can make changes when your brain is wired for anxiety.
No one can say for definite that having specific stresses or experiences in your life, or perhaps having certain personality traits, causes postpartum anxiety or depression but we do know that there are quite a few factors that can increase your risk. Read this post to take a quiz to see if you are at risk.
Anxiety is the most common emotional issue for teens. This blog post discusses how Cognitive therapy (CBT) is a very effective anxiety treatment for teens.
Approximately 6% of pregnant and 10% of new moms experience anxiety. Learn more about the symptoms of perinatal anxiety, panic attacks, the difference between postpartum OCD & psychosis and how some women experience PTSD following traumatic labors.
Sometimes stress and life's challenges can be overwhelming. Here's an easy and manageable way to lead a more balanced life.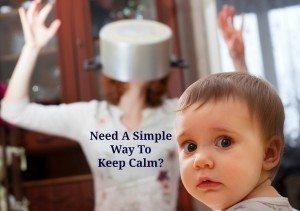 This blog post explains the role of adrenaline in whipping up emotions and a simple technique to calm down when feeling panicky, overwhelmed or frustrated.
The way you talk to yourself can either increase or decrease anxiety. Learn the number 1 question to ask yourself when you are worrying about something.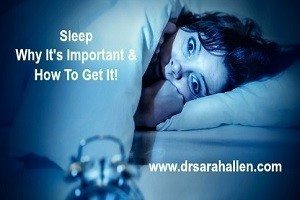 Anxiety can often keep people awake at night. Learn some strategies to switch off your brain and get a good night's sleep.
33 things a stressed mom can do and say to look after herself. You may not feel able to do all of the things listed here  at once. The most important thing is to take small steps, try not to be too hard on yourself and take one day at a time.
Anxiety, worry and stress are a part of everyday life and can sometimes be useful in spurring us into action but when anxiety becomes a chronic it can interfere with our daily lives. This post describes the symptoms of different types of anxiety and how to tell if you need treatment.
We all have worries, fears and concerns but how do you tell whether you have Generalize Anxiety Disorder or normal levels of worry.
When clients first come in to see me, the main concerns that come up again and again are:
How can I feel less stressed, angry and overwhelmed?

What should

I do if I feel panicky?

How can I stop worrying about everything: my children, partner, friends, work, my "to do" list….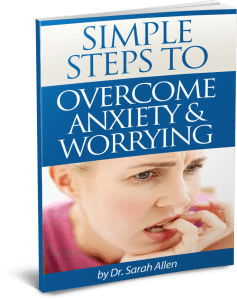 So I put together a booklet with some strategies I am always giving to my clients to help them begin to feel less anxiety and to worry less.
I hope that you will find it helpful too.
Add your first name and email address in the box below and you will be sent the steps to download your FREE book.


If you have any questions about how to reduce anxiety

please phone me at 847 791-7722 or
email me below