Bed rest is never on anyone's wish list for pregnancy but it is prescribed to nearly 20% of women in the US every year. Despite the comments about enjoying the rest while you can get it, lying in bed for part of, or all of the day (depending on how strict your guidelines are) gets really, really tedious. Since being on bed rest for 12 weeks during my pregnancy with my twins I haven't been able to watch The View again. Daytime TV sucks! Also, there are only so many books you can read and crosswords puzzles you can do. Joking apart, bed rest can have serious physical and economic consequences for the mama, her career and her family. We need to talk more about how a mama on bed rest fears doing anything that might harm her baby, feels of out of control of her body and her life. We are talking about how isolation and lack of social contact can really impact your emotions.
A study presented to the Annual Clinical Meeting of The American College of Obstetricians and Gynecologists last May showed that depression and anxiety rates are high among hospitalized women on bed rest and they call for more screening and treatment to be available. I agree! Not surprisingly, the US Centers of Disease Control and Prevention found that 1 in 8 women prescribed bed rest goes on to develop postpartum depression which we know can hugely impact the mama, her child and family. So what can you do if you find yourself on bed rest? More therapists, like myself, are moving towards telehealth, which means providing either telephone or internet based sessions. That wasn't available when I was pregnant but I used a wonderful resource called Sidelines www.sidelines.org . They have a network of volunteers who will call you and offer support and someone to vent to.  So if you find yourself on bed rest, please reach out for support. You don't need to go through this alone.
If you want to read more about maternal mental health download the FREE Guide To Pregnancy & Postpartum Stress, Anxiety & Depression. It is full of information about symptoms, different types of maternal mood disorders and advice about what to do to start feeling like yourself again.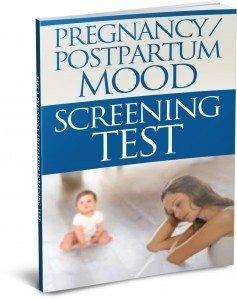 Dr. Sarah Allen has 20+ years experience as a psychologist helping women transition to being the mom they want to be. She is also the Director of the Postpartum Depression Alliance of IL, a non-profit offering info and support to pregnant and postpartum moms and their families.
In her Northbrook office, in the North Suburbs of Chicago, or via telephone or online counseling she offers the most convenient way for you to access support and help.
If you have questions after reading this article or the Guide To Pregnancy & Postpartum Stress, Anxiety & Depression or have any questions about how counseling can be useful to your particular circumstances please contact me at 847 791-7722 or on the form below.